CANDACE CORDELIA SMITH, Ro Mind
Dr. Jeff Gardere talks to Athletech News for our "Recovery Day" series on how he takes care of his mind and body against the stressors of everyday life. The Ro Mind medical advisor believes that it's paramount for people to understand mental illness and get the care they need to feel better.
In today's world, it's easy to fall prey to distraction, whether that's social media, streaming TV platforms, or ruminating over a lost love. These things can disrupt a person's mental health to the point of helping to create anxiety or depression. Thankfully, with more people getting comfortable with discussing their mental state, the topic of mental health is becoming more accepted. But, there's still work to be done and mental health expert Dr. Jeff Gardere is here to help.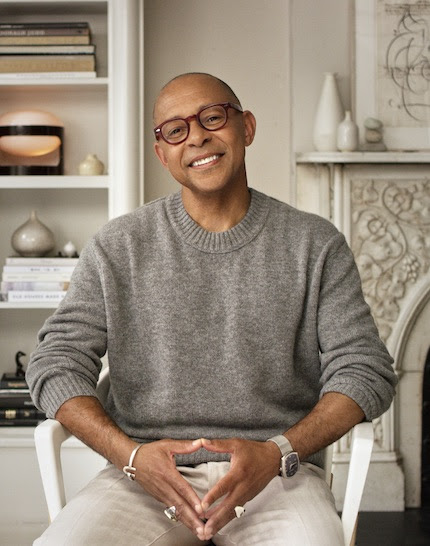 Best known as "America's Psychologist," Dr. Gardere is a board-certified clinical psychologist and widely respected in his field. He's the Associate Professor and Course Director of Behavioral Medicine at Touro College of Osteopathic Medicine and a prolific public speaker and published author. Over 10,000 Instagram followers alone seek Dr. Gardere's wisdom on mental health and how to recover from trauma. Recovering holistically, both inside and out, is important to the well-established clinician whose mission is "to smash the stigma of addressing mental illness and help people access the care that will change their lives for the better."
Dr. Gardere's dedication to his calling also extends to being on the Medical Advisory Board of Ro Mind, a digital mental health platform that offers support for those living with anxiety and depression. Customized treatment plans, virtual sessions, exercises and consistent check-ins with healthcare providers are provided for users of the program.
In light of his many accomplishments and strong views on mental health, Athletech News checked in with Dr. Gardere for our "Recovery Day" series to see how he manages his own daily life and mental stability.
On your work with Ro Mind:
Athletech News (AN): You're currently an advisor for Ro Mind, a digital mental health platform for anxiety and depression. Why did you get involved?
Dr. Jeff Gardere: Ro Mind is smashing the stigma in regard to being able to talk about and treat mental health challenges. This is especially important because the COVID-19 pandemic has had a major effect on our lives leaving us stressed and overwhelmed. We have seen a record number of people experiencing inordinate anxiety and depression as well as other mental health issues. Ro Mind has made it more accessible for people to connect with a U.S. licensed provider to start addressing these issues. Ro Mind has also created pre-filmed, interactive videos called Virtual Sessions, that promote overall mental health and wellness through psychoeducation. As a clinician and contributor to Ro Mind I am proud to be part of their pioneering and revolutionary efforts to facilitate mental health support.
AN: How do you manage your own anxiety and stress?
Dr. Jeff Gardere: I am a big proponent of daily exercise. I do the Peloton bike every day, work out on the gymnastic rings, and do barbell workouts three to four times a week. I also maintain a mostly fish and vegetable diet. This has resulted in extraordinary health and energy, as well as self-confidence and an excitement about life. I truly believe this kind of lifestyle has been the elixir to help me manage stress and anxiety and not let stress and anxiety manage me.
AN: Biggest piece of advice to help others manage their anxiety?
Dr. Jeff Gardere: Recognize the stressors in your life that cause inordinate anxiety. Go online and find easy self-help techniques such as breathing exercises and or mindfulness techniques to address them. If needed, you can problem-solve with a mental health professional (Ro Mind is a great resource for that). And, of course, exercise, which releases endorphins and makes you stronger and more resilient, is a must. Remember, a healthy body can result in a healthy mind!
On You:
AN: How do you start your day?
Dr. Jeff Gardere: I start my day with prayer (I am also an ordained minister), walking the dogs (great exercise), and then actual exercise for 30 minutes to an hour. After that, I feel super-powered, on top of my anxiety, and ready for my 12-hour workday.
AN: When can you actually "relax"?
Dr. Jeff Gardere: I can relax after the work goals I have set are finished. I believe in having the 'eye of the tiger' when it comes to worry. I see myself as a warrior that does not rest until the mission is accomplished. Only when the tasks are done can I relax. When I get tired, I take a walk or take in some fresh air and get back to work.
On Fitness/Health/Body Image:
AN: How much sleep do you get?
Dr. Jeff Gardere: I am a stickler for disciplined and scheduled sleep. I'm in bed by 10:30 p.m. and up by 5 a.m. every morning. The early bird catches the worm and seizes the day!
On Food:
Vitamin/supplement regimen?
I believe in vitamins and take the best… the Roman brand! I take the Roman Daily Multivitamin, and both the Prostate Health and Stress Relief supplements. Every single ingredient in a Roman supplement is clinically-backed.
On Self-care:
AN: What are some of your greatest indulgences?
Dr. Jeff Gardere: Sitting at the beach on a warm Sunday afternoon, listening to jazz, and reading the New York Times.
AN: Do you meditate? Do you use an app?
Dr. Jeff Gardere: I don't meditate but it's on my bucket list, though I do pray every day. At times I have practiced mindfulness. For me, exercise is a form of meditation. I tune out the world and revel in physicality. I cherish movement, knowing that at my age, it may not always be this way.
AN: Do you have a therapist?
Dr. Jeff Gardere: Yes, Dr. Johnnie Walker Black. Just kidding, I am not a whiskey fan. But I have been in therapy in the past and recommend that everyone try it once in their lifetime and utilize therapy as often as seeing a family doctor or dentist.
AN: Can you disconnect from "devices" (ie. emails, work)?
Dr. Jeff Gardere: To be honest, no! But I master them by using them only when necessary. They serve me, not the other way around!