Images from the National Day of Healing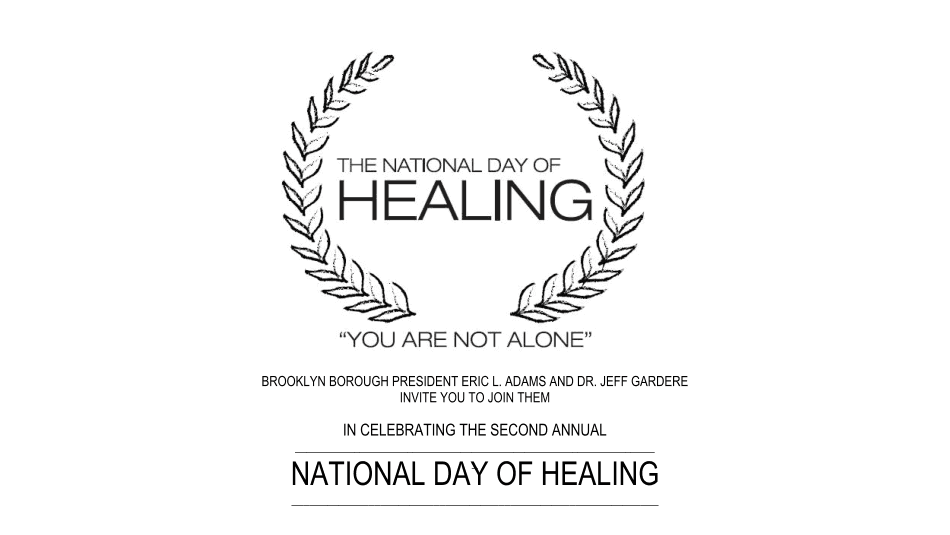 The Mission: To help people feel better who are sad during the holidays.
The Message: You are not alone.
The Goal: Take five seconds of silence to send the message "You are not alone".
The Date: Thursday December 15th, 2016.
The time: 12:00 PM to 12:05PM. Five seconds of silence.
Who: Everyone is welcome
Where: Wherever you are. At Exactly 12:00PM on December 15th, gather in a group or participate as an individual.
AND ALWAYS REMEMBER YOU ARE NOT ALONE